How do you decide where to get your car repaired in Bel Air MD?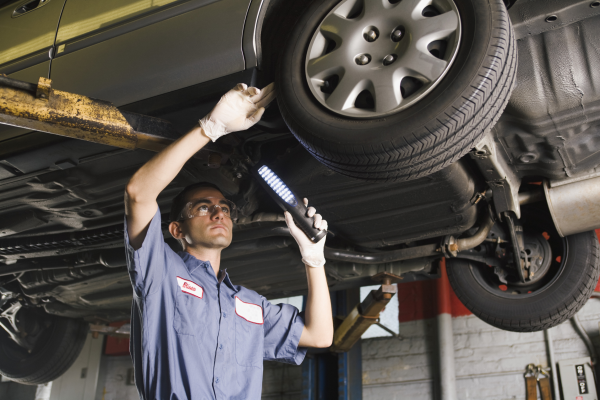 New to town or just looking to change up shops? Read these tips to get started:
If possible begin asking around for a shop. Nothing is worse than having to make a decision while on the side of the road and staring at a tow truck.
Get a referral from your friends. Good reputations start by word of mouth.

Are they convenient to you? Most likely you will need a ride two and from when you drop your car off. Pick a shop near your house or near your office maybe even near your commute.
Once you choose a repair shop, start off with a minor job; if you are pleased, trust them with more complicated repairs later.
Look for a neat, well-organized facility, with vehicles in the parking lot equal in value to your own and modern equipment in the service bays.
Professionally run establishments will have a courteous, helpful staff especially the ones that are trained to build a relationship to get your trust. You are in a business situation with your mechanic just as you are with an attorney or a doctor. You want to work with someone you like and trust.
The service writer should be willing to answer all of your questions.
Feel free to ask for the names of a few customers. Call them. Or check their reviews online
All policies (labor rates, guarantees, methods of payment, etc.) should be posted and/or explained to your satisfaction.
Ask if the shop customarily handles your vehicle make and model. Some facilities specialize.
Ask if the shop usually does your type of repair, especially if you need major work.
Ask about a warranty on your repairs. Great shops will warranty their work.
Look for evidence of qualified technicians, such as trade school diplomas, certificates of advanced course work, and ASE certifications – a national standard of technician competence.
The backbone of any shop is the competence of the technicians
Reward good service with repeat business. It is mutually beneficial to you and the shop owner to establish a relationship.
If the service was not all you expected, don't rush to another shop. Discuss the problem with the service manager or owner. Give the business a chance to resolve the problem.Reputable shops value customer feedback and will make a sincere effort to keep your business.
Ward Automotive is a division of Bel Air Autobody. We have been in business for over 20 ears servicing the residents of Harford county MD. Our Shop Ward Automotive is an automotive service division handling auto repair, service and maintenance. Why not take your car to the shop that knows it inside and out?