Harford county residents know that car maintenance and good driving are two of the most effective ways to extend the life of your car. Often the simplest tasks can keep your car running longer, and help you avoid costly repair bills in the future.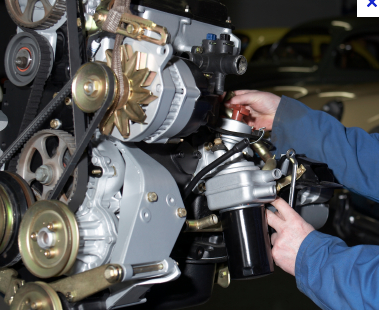 Common Types of Car Maintenance
Brake Pad Replacement
Squealing brakes can be a sign that your brake pads need to be replaced which usually is a fairly inexpensive problem. But ignoring your brakes may cause a bigger, more expensive problem such as having to replace your brake rotors, which can cost four times as much as brake pads.
Regular Oil Changes
Getting frequent oil changes is the easiest way to protect your car from costly repairs. Without regular oil changes, debris and sludge build-up can cause your engine to fail. In a worst-case scenario because of this, an engine can cost as much as $6,000 to replace. That's why most professionals recommend oil changes at least every 3,000 miles. Check your car's owners manual for complete info about its oil change recommendations and schedule.
Alignments
Many factors in the road can throw a car out of alignment. It could be simple pot holes, or a brush against a curb, or even a hard hit on a bridge joint. It may be subtle at first, a slow tug to one side that you get used to feeling in the steering wheel. Then all of the sudden after 10,000 miles or less you realize the inside of your tires are comletely worn out prematurely and are dangerous. Alignments are a key component to good maintanence and should be done with every roatation
Tire Rotation
Did you know that front tires generally wear faster than rear tires? That's why it's important to rotate them every 6,000 to 8,000 miles, or as recommended by your car's manufacturer. Tire rotation services are fairly inexpensive and can significantly increase the life of your tires.
Find a good mechanic
Most people ask around to friends and family about where they should take their car. Word of mouth is a god way to find a mechanic, but not the only way. Ward Automotive is a complete car care shop offering everything from routine maintanence, to serious automotive repair and engine work and even autobody work through out sister company Bel Air Autobody. Why not trust your car to the company who knows the proper reapair proceedures from the auto body all the way to the mechanicals? Bel air Autobody and Ward Automotive have been servicing the residents of Harford county Maryland for over 20 years.
{{cta('adca9d06-12eb-44ba-8fa7-dc2f2c6318d0')}}