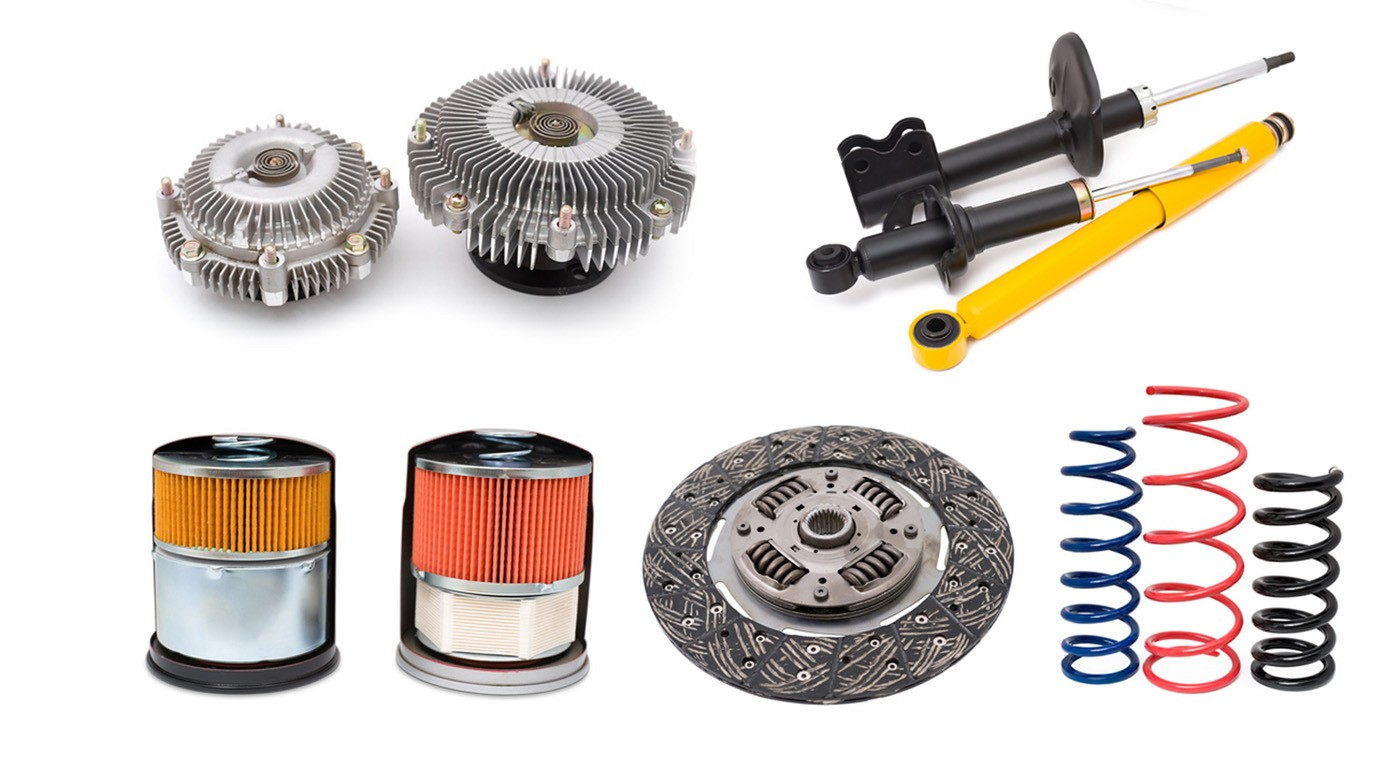 We have a lot of unique terms that we use in the autobody world.  Are you familiar with the acronyms "OEM" and "LKQ"?  They refer to the types of parts used on a vehicle.  Basically, OEM parts are the top-of-the-line parts you can get for your vehicle.  LKQ parts are similar to OEM, but not always as top-notch.  So you're probably wondering which parts might be used on your car if you should take your car to Bel Air Autobody for repair.  Well, it comes down to what your insurance company decides. 
Before we get into that, let's go over the different types of car parts:
OEM PARTS
OEM stands for "Original Equipment Manufacturer" and these are the parts that come directly from the factory in which your vehicle was developed.  These car parts are often considered high quality, yet they can be expensive compared to LKQ and aftermarket parts.  Shops would prefer to use OEM parts at all times, but they're simply not always cost-effective for the customer or their insurance company. 
LKQ PARTS
LKQ stands for "Like Kind and Quality."  LKQ parts are previously used or salvaged parts that are in good condition and typically direct from the manufacturer.  Because they are previously used, though, they are less expensive that OEM parts.  In most cases, these salvaged parts are just as good as the OEM variety, since they were previously from the factory.
A/M PARTS
A/M stands for "aftermarket."  Aftermarket parts are new and very similar to OEM parts, but are not from the original manufacturer.  They are also less expensive than OEM parts since they are generic.  Aftermarket parts come in two categories:
CAPA CERTIFIED AFTERMARKET PARTS
CAPA certified aftermarket parts are verified by the Certified Automotive Parts Association to be as good as OEM parts.  These have been built under license with the original manufacturer and made to match their specifications.  CAPA-certified parts have undergone a testing process in order to receive certification.  Visit CAPAcertified.org for more information.
NON-CAPA CERTIFIED AFTERMARKET PARTS
Non-CAPA certified aftermarket parts have not been approved by the Certified Automotive Parts Association.  Sometimes these parts are still okay to use, but in many instances they are not.  Most body shops will avoid using these types of parts.
At Bel Air Autobody in Harford County, we select the parts that your insurance company decides we should use to fix your car, but we take the time to ensure that the parts are in good condition.  In fact, we go so far as to only use parts that we would feel comfortable using on our own or our families' vehicles, because your safety is our biggest priority.  If an aftermarket part just doesn't look safe, we won't use it. 
And remember—we service all of the towns in Harford County, including Aberdeen, Bel Air, Burns Corner, Darlington, Edgewood, Fallston, Havre de Grace, Hickory Hills, Jarrettsville, Joppatowne, Perryman, Pleasant Hills, Pylesville, and Riverside.  At Bel Air Autobody and Ward Automotive, we hope to be the shop for all of your auto repair needs.
{{cta('5fa1ef3b-62da-41fb-a5b7-c20a4b5b1428')}}